Votre Hôtel à Miami
Miami Biltmore Hôtel , Golf Resort and Spa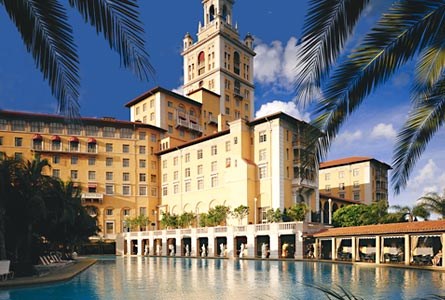 DESCRIPTION DE L'HÔTEL
Havre d'élégance, de beauté et de quiétude, le Biltmore est un luxueux complexe Golf & Spa situé dans le quartier raffiné de Coral Gables, à Miami. Véritable reflet de la passion et de la vitalité d'une des plus trépidantes villes des États-Unis, l'hôtel Biltmore est depuis les années 20 le refuge de prédilection des figures politiques, des stars et des sportifs de renom. Entouré d'environ 60 hectares de végétation luxuriante, l'établissement se dresse parmi un décor tropical incluant un green de golf de 18 trous, 10 courts de tennis et la mondialement connue piscine Biltmore. Cet hôtel de Floride, intimiste et tranquille, se trouve à quelques minutes seulement du tumulte de South Beach, du quartier des affaires de Coral Gables et du centre ville de Miami.
Le Biltmore propose un nombre relativement restreint de chambres et suites pour un complexe, soit un total de 276 dont 133 suites assurant des espaces intimistes. Toutes proposent les technologies les plus actuelles ainsi que de magnifiques vues sur la ville, la piscine et le green de golf.
L'établissement offre un très bel éventail d'options gastronomiques, depuis la Palme d'Or, un restaurant français très prisé, en passant par un bar & grill plus décontracté. Différents décors pour contenter toutes les humeurs, entre les palmiers et la fontaine de la cour intérieure. Que ce soit à l'intérieur ou en plein air, vous pourrez vous laisser séduire par un savoureux cocktail floridien du bar ou encore par l'un des 100 vins servi au verre au bar à vins Cellar Club.
Outre la plus grande piscine des Usa,le Biltmore dispose d'un green de golf de compétition réputé de 17 trous par 71, conçu par Donald Ross. Des cours de perfectionnement, la John Pallot Golf Academy, un service professionnel proposant des accessoires de golf, un bar, un restaurant, l'une des plus grande aires de golf de Sud-Est du pays, raviront les amoureux de ce sport à l'occasion d'un mémorable séjour à Miami. Enfin, le spa primé de l'établissement est une superbe et précieuse oasis de détente offrant un vaste éventail de traitements.
LOCALISATION
Le Biltmore est idéalement situé à quelques minutes seulement de nombreuses plages, de zones commerciales réputées, de restaurants et des attractions les plus emblématiques du Sud de la Floride.
Adresse:
1200 Anastasia Avenue
Coral Gables,Miami, FLORIDE 33134
LOCALISATION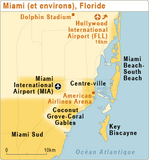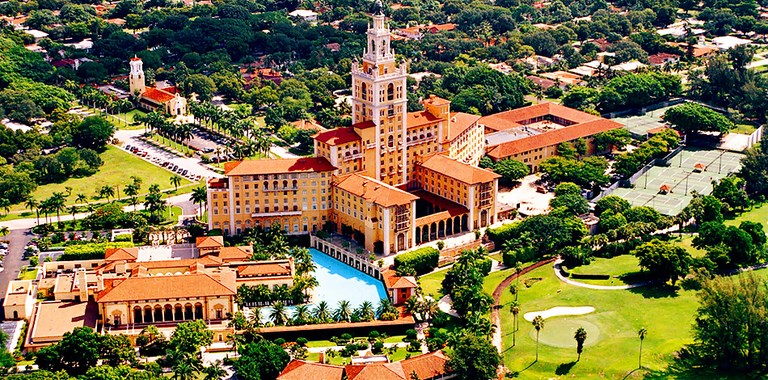 What To Do For Passover In Miami And Florida
Miami's full of great tourist destinations for visitors and residents alike! This list presents some great tourist destinations in our region. If you'd like to save on admission to over 25 Miami attractions, you may wish to get a Go Miami Card.
1. South Beach
South Beach is the quintessential Miami hot spot. From shopping to partying, this area of Miami Beach is well-known for being a trendy locale.
2. Miami Metro Zoo
Miami Metro Zoo is fast becoming one of the best zoos in the nation. Its climate allows it to keep a wide variety of animals from Asia, Australia and Africa like no other zoo in the country. One of the first free-range zoos in the country, the exhibits is entirely cage less. Animals are grouped according to their geographic territory and animals that live together peacefully in the wild are placed in exhibits together.
3. Seaquarium
The Miami Seaquarium is located right in the middle of the tourist area, on the causeway between downtown Miami and Miami Beach. It's a fabulous stop where you can witness an outdoor aquarium experience that's only possible in our tropical climate. Be sure to budget enough time to spend at least half a day there!
4. Hit the Beach!
Miami's beaches offer a great opportunity to get some exercise or just enjoy some time in the sun!
5. Everglades
With 1.5 million acres of swamps, saw-grass prairies and sub-tropical jungles, Everglades National Park is one of the most unusual public parks in the United States. Located on the southern tip of Florida, the park is home to 14 rare and endangered species, including the American Crocodile, the Florida Panther and the West Indian Manatee. A large portion of the park is primitive, explored only by adventurists and researchers – but visitors have ample opportunity to walk, camp and canoe.
6. Miami Museum of Science
Check out the latest kid-friendly exhibits at the Miami Museum of Science. You're bound to find a learning adventure for the whole family. The museum is home to the Bird of Prey Research Center and the Weintraub Observatory.
7. Miami Children's Museum
If you have kids (or just like to act like them!), the Miami Children's Museum is a must-see destination. Their motto of "Play, Learn, Imagine, Create" shines through in the wide variety of interactive exhibits that allow children to explore everything from a supermarket to a television studio, picking up valuable lessons along the way.
8. Parrot Jungle Island
Parrot Jungle offers visitors a fun, educational opportunity to get an up-close look at tropical birds in replicas of their natural habitats. The attraction routinely hosts field trips and offers frequent educational programs.
9. Monkey Jungle
"Where the humans are caged and the monkeys run wild" - it's more than a catch-phrase. Monkey Jungle in southern Miami-Dade County is a truly unique park. While homo sapiens walk through carefully constructed wire pathways, many species of primates scamper above your head, swing through trees and interact with each other in ways difficult to observe in captivity. Keep your eyes open; you never know who's hanging around!
10. Coral Castle
Coral Castle is truly a monument to the uniqueness of Miami! This attractions was built by a Latvian-born Miami resident named Ed Leedskalnin as a monument to his lover. After 28 years of effort, he introduced his 1100-ton coral creation to the world. It's a bit of a trip from downtown, but well worth the time.
11. Vizcaya
No visit to Miami is complete without a stop at the historical 50-acre Vizcaya estate. This European-style mansion offers a glimpse at life in turn-of-the-century South Florida. It's also an extremely popular venue for galas, weddings and other entertainment events.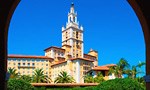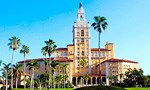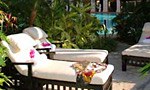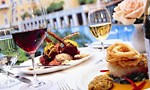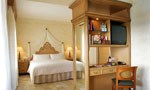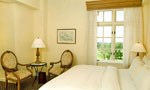 Services Hôteliers
Spa de l'hôtel : élégant SPA situé au 7ème étage.
Golf de l'hôtel 18 trous
Fitness center
Piscine : la plus grande piscine des Etats-Unis
Tennis : 10 courts
Restaurant
Bar
Climatisation
Jardin
Terrasse
Ascenseur
Coffre-fort
Transfert aéroport
Parking privé
Réception ouverte 24 / 24h
Service d'étage
Garde d'enfants
Pressing / Repassage
Conciergerie
Piscine extérieure
Sauna
Service de massage
Centre de remise en forme
Accès handicapés
Connexion Wi-Fi